Revelation 1:1-8:  1.The Revelation of Jesus Christ, which God gave unto him, to shew unto his servants' things which must shortly come to pass; and he sent and signified it by his angel unto his servant John: Who bare record of the word of God, and of the testimony of Jesus Christ, and of all things that he saw. Blessed is he that reads, and they that hear the words of this prophecy, and keep those things which are written therein: for the time is at hand. John to the seven churches which are in Asia: Grace be unto you, and peace, from him which is, and which was, and which is to come; and from the seven Spirits which are before his throne; And from Jesus Christ, who is the faithful witness, and the first begotten of the dead, and the prince of the kings of the earth. Unto him that loved us and washed us from our sins in his own blood, And hath made us kings and priests unto God and his Father; to him be glory and dominion for ever and ever. Amen. Behold, he cometh with clouds; and every eye shall see him, and they also which pierced him: and all kindreds of the earth shall wail because of him. Even so, Amen. I am Alpha and Omega, the beginning and the ending, saith the Lord, which is, and which was, and which is to come, the Almighty".
    I want us to realize first off, this book of the bible is the book of Revelation it is singular, not Revelations.  So many people pronounce it Revelations, but it's not, it's Revelation. Ok I'm glad we got that settled!
   Now on to the story. What does the word Revelation mean? Glad you asked, the word comes from the Greek word apocalypses and it means "an uncovering or pulling back the curtain to see what is really going on here, and it could also mean an uncovering, pulling back the sheets, even the appearing of Jesus Christ, I believe you get the point, anyway it is the words and works of Jesus Christ being revealed to the Church and then to a lost and dying world!
Verse 1: The Revelation of Jesus Christ, which God gave unto him, to shew unto his servants' things which must shortly come to pass; and he sent and signified it by his angel unto his servant John: 
  As will begin this study let's do a quick summary of the whole book and then we will break it down as we go! 
Chapters 1 to 3- we see Christ as the Priest and the King in the midst of His churches.
Chapter 2 and chapter 3 in particular- Christ is right in the middle of His Church and He is ministering to Her!
Chapters 4-5, we will see Christ as the glorified Lamb in the midst of the throne, Christ is in the midst reigning.
Chapters 6 through to 18, a few more chapters, we see Christ as the Lion in the midst of the nations of the world, Christ in the midst judging.
Chapter 19  We see Jesus Christ as King of Kings conquering , and Christ comes into the midst returning.
Chapter 20  We see Christ as the Heavenly Bridegroom in the midst of the marriage supper, and Christ is in the midst of His people rejoicing with them and over His new-found bride and wife, the church.
Chapter 21 and 22  The last two chapters of the book, Christ is the light in the midst of eternal glory, Christ in the midst of the holy city, the New Jerusalem, shining.
I hope that you can see that it's all about Jesus Christ.
Charles Haddon Spurgeon's hymn, which was written, of course, in relation to the Lord's Supper, but it's so applicable to the second coming truth:
'If now with eyes defiled and dim,
We see the signs, but see not Him;
O may His love the scales displace,
And bid us see Him face to face'.
And that really says it all, it's all about Him Jesus Christ the Son of God!
You see my friends it is all about our love for Him, love for His Word, and love for His people. Remember what the apostle Paul said in the book of 1 Corinthians 13:2: 'Though I have the gift of prophecy', Paul says, 'and understand all mysteries, and all knowledge; and though I have all faith, so that I could remove mountains, and have not charity', love, 'I am nothing'. Christ is the love of God to our hearts, let's not miss Him.
Now there is a second meaning to the title of the book of Revelation that we need understand. 'The Revelation that came from Jesus Christ', is equally authentic. If you look at verse 1, you will see that this Revelation 'God gave unto Him' – and that 'h' there of 'him', really should be a capital, because it's not speaking of John, it's speaking of Christ.
God gave this Revelation to Christ, 'to show to his servants things which must shortly come to pass; and He sent', God sent, 'and signified it by his angel unto his servant John'. . There are times we see a voice from heaven speaking to him, but the process of the delivery of this revelation was from God, given to Jesus Christ, sent by Christ by an angel to the apostle John. 
    Now that's the title of the book: about Christ, from Christ. Let's look for a minute at those who are to receive this revelation. Verse 1, right in the middle says 'to show his servants things which must shortly', or quickly, or swiftly take place, in other words once all this starts it won't stop until it is completely over. Now right away that designates this book as being prophetic(FUTURE)! It is speaking of things that as yet have not happened, but would come to pass. As we know from the last two chapters, chapter 21 and 22, that goes right until the eternal state, after Christ has returned, reigned for a thousand years, and set up an eternal Kingdom forever – so there's a lot of prophecy in this book.
Now I want to mention the author of the book of Revelation, at the end of verse 1 he is called John. And we know and believe that this is indeed John the Apostle, this is the same John that wrote the Gospel of John and also the epistles           1st, 2nd and 3rd John, because he identifies himself as John four times in the book of Revelation alone.
John, the author, wrote this book from a vision he received on the Isle of Patmos, and the book was probably written in the late first century, around the 90s AD, which were the latter years of the reign of the Roman Emperor, Domitian. Now that's important, it's important as we'll see a little bit later, the message that this book conveys to these Christians and to ourselves today – to know that John himself was exiled as a persecuted Christian to the Isle of Patmos, and John, when on the Isle of Patmos, receives a vision to give and write to persecuted Christians in seven churches in Asia Minor, which is now modern-day Turkey.
Verse 3: Did you know this is the only book in the Bible that begins with a benediction in verse 3: "Blessed is he that reads, and they that hear the words of this prophecy, and keep those things which are written therein: for the time is at hand'. Now this benediction is, I believe, is a great motivation for studying the book of the Revelation. Not saying that all the other books of the Bible aren't a blessing to read, they are, but this is the only one that comes with a pronounced blessing on all of those that read it, hear it and obey it!
Oh yea by the way, there are seven blessings pronounced in the book of the Revelation. We have already read the first one in chapter 1 vs. 3, the second one is found in chapter 14 verse 13, speaking of martyrs during the tribulation period here on the earth, in chapter 14 verse 13 John says: 'I heard a voice from heaven saying unto me, Write, Blessed are the dead which die in the Lord from henceforth' – those martyred for the cause of the Lord Jesus are blessed. Chapter 16 and verse 15, we read there: 'Behold, I come as a thief', Jesus says, 'Blessed is he that watches, and keeps his garments, lest he walk naked, and they see his shame' – those who are faithful until the coming of the Lord Jesus are blessed. Then turn with me to chapter 19 and verse 9, the marriage supper of the Lamb when the Lord Jesus will be united with His church, 'He saith unto me, Write, Blessed are they which are called unto the marriage supper of the Lamb'. Then in chapter 20 and verse 6, we read: 'Blessed and holy is he that hath part in the first resurrection: on such the second death hath no power, but they shall be priests of God and of Christ, and shall reign with him a thousand years' – those who rise when Christ raptures His church are blessed. Chapter 22 verse 7 Jesus, speaking of how He will come: 'Behold, I come quickly: blessed is he that keeps the sayings of the prophecy of this book'. Chapter 22 and verse 14, the ending blessing: 'Blessed are they that do His commandments, that they may have right to the tree of life, and may enter in through the gates into the city'.
I want to say this right out of the gate! I have been studying Revelation so long and I know I don't have all the answers, I mean you could literally spend a week on each verse and still not get it all, this book of Revelation is so complex and it covers eternity, because Jesus Himself said He is the Alpha and Omega the beginning and the end, and we know that their is no beginning or end to God! He has always been and will always be! I want to really get each reader that's interested in the End Times; hungry for the word of God, because I know that He does have all the answers.
I want to highly recommend a book that everyone that studies the end times should have, in my opinion it's one of the best books you can have in your library. It is written by one of the great theologians of our time, his name is:                               "J Dwight Pentecost"     Just click on the book to buy it! Thank You!!                     
J Dwight Pentecost: the book is "THINGS to COME" 
Here's a review of the book: " Because of the prominence of prophecy in Scripture, many excellent books have appeared dealing with prophetic subjects. Until recently, however, the treatment of prophecy has been either apologetic or expository, and prophetic themes have been developed individually apart from their relation to the whole revealed prophetic program. Much of our knowledge has been only fragmentary and unrelated. Dr. Dwight Pentecost's monumental text, Things to Come, has changed all that. In this massive, highly successful book, Dr. Pentecost has synthesized the whole field of prophecy into a unified biblical doctrine, a systematic and complete biblical eschatology. With nearly a quarter of a million copies sold, Things to Come has earned its place in the library of the pastor, the scholar, and the seminarian or Bible institute student. In addition, it offers a comprehensive and accessible study for anyone interested in the important subject of biblical prophecy". This will really help you dig out the deep things of God.
I want to mention a quote from a man by the name of H.B. Sweet, He says: 'Revelation in form is an epistle', a letter, 'containing apocalyptic prophecy' – apocalyptic simply means something that is being unveiled and revealed, and characteristic to apocalyptic literature is the signifying through signs and symbols. It is prophecy, apocalyptic prophecy, through these signs and symbols there is a message about the future. Here's how he ends his quote: 'in spirit and in inner purpose this epistle, apocalyptic prophesy, is pastoral'. We must always remember that as we're going through this book: this book has a message to people in John's day who were suffering, persecuted for their faith – and, coincidentally, it has a message for us today, those of us who might well be suffering for our faith, or suffering indeed in any way. At any rate it was written as much for todays Christians as it was for the early church.
Verse 4:  John to the seven churches which are in Asia: Grace be unto you, and peace, from him which is, and which was, and which is to come; and from the seven Spirits which are before his throne;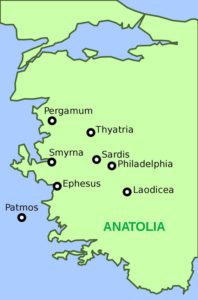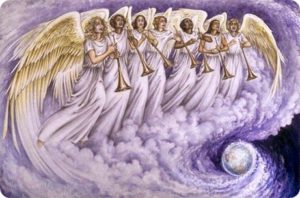 7 Angels of the 7 Churches                                   
      We have read where Jesus is talking to the Seven Churches in Asia, and it is seven literal churches that were in Asia Minor which today is Turkey, to be sure there were more in existence then these seven but I think because the number Seven is God's number of perfection and in these churches had some good things going on and some bad things going on. We will also see these churches are representative of the prophetic future of Christ's Church and the church age! 
With all that said let's move on!
You noticed God's greeting, found in nineteen of the twenty-seven books of the New Testament, it is presented here as well: "Grace be unto you, and peace"  I love this because we are all sinners and until we have the forgiveness of God's Grace and Mercy there is no way we can have the peace of God, because this is the exact program God has for all sinners: Grace then Peace, kind-a cool how this works! Just want to throw a little scripture in right here if you don't mind:
Ephesians 2:1-10 "1 And you hath he quickened, who were dead in trespasses and sins; 2 Wherein in time past ye walked according to the course of this world, according to the prince of the power of the air, the spirit that now worketh in the children of disobedience: 3 Among whom also we all had our conversation in times past in the lusts of our flesh, fulfilling the desires of the flesh and of the mind; and were by nature the children of wrath, even as others. 4 But God, who is rich in mercy, for his great love wherewith he loved us, 5 Even when we were dead in sins, hath quickened us together with Christ, (by grace ye are saved;) 6 And hath raised us up together, and made us sit together in heavenly places in Christ Jesus: 7 That in the ages to come he might shew the exceeding riches of his grace in his kindness toward us through Christ Jesus. 8 For by grace are ye saved through faith; and that not of yourselves: it is the gift of God: 9 Not of works, lest any man should boast. 10 For we are his workmanship, created in Christ Jesus unto good works, which God hath before ordained that we should walk in them".
I love it, because we that were dead in our sins are now made alive by His blood and He is now given us a look into our future with Him, it just doesn't get any better than that, Amen!
Now I want to keep on track here, those seven churches Ephesus, Smyrna, Pergamos, Thyatira, Sardis, Philadelphia, and Laodicea, like I said when you read the New Testament we read about a lot of different Churches, but Christ picked these seven for a very particular reason,  it's obvious that these seven in particular were representative of something that John wanted to communicate – and we will see that very clearly when we turn to chapters 2 and 3 and look at those seven churches in detail, but they are chosen for characteristics that the Lord Jesus wanted to highlight.
Verse 5 And from Jesus Christ, who is the faithful witness, and the first begotten of the dead, and the prince of the kings of the earth. Unto him that loved us, and washed us from our sins in his own blood, 
Here in Vs. 5 we have an interesting statement it says that "Jesus Christ is the first begotten of the dead" why would it say that? We know that for example Lazarus and others were raised from death to life so why wouldn't they be the first fruits? Well I'm glad you asked, the answer is simple, because they all died again. I mean they were raised from physical death to physical life but they eventually die a second time. Jesus Christ was raised from the dead to immortality and guess what He will never die again! (Acts 26:23) "That Christ should suffer, and that He should be the first that should rise from the dead, and should show light unto the people, and to the Gentiles", and in
1st Timothy 6:15-16 15. Which in his times he shall show, who is the blessed and only Potentate, the King of kings, and Lord of lords; 16 Who only has immortality, dwelling in the light which no man can approach unto; whom no man has seen, nor can see: to whom be honor and power everlasting. Amen.
In Isaiah 9:6 Isaiah puts it like this: "For unto us a child is born, unto us a son is given: and the government shall be upon his shoulder: and his name shall be called Wonderful, Counsellor, The mighty God, The everlasting Father, The Prince of Peace."      It doesn't get any better then that!
In Psalms 72:8 He shall have dominion also from sea to sea, and from the river unto the ends of the earth.
No matter how you interpret the word of God, you will always come to the same conclusion that Jesus Christ is the Son of God and God the Son and it's all about Him and His glory.
  In Revelation 19: 4-10  it says it all.   "4 And the four and twenty elders and the four beasts fell down and worshipped God that sat on the throne, saying, Amen; Alleluia. 5 And a voice came out of the throne, saying, Praise our God, all ye his servants, and ye that fear him, both small and great. 6 And I heard as it were the voice of a great multitude, and as the voice of many waters, and as the voice of mighty thundering's, saying, Alleluia: for the Lord God omnipotent reigned. 7 Let us be glad and rejoice, and give honor to him: for the marriage of the Lamb is come, and his wife hath made herself ready. 8 And to her was granted that she should be arrayed in fine linen, clean and white: for the fine linen is the righteousness of saints. 9 And he saith unto me, Write, Blessed are they which are called unto the marriage supper of the Lamb. And he saith unto me, These are the true sayings of God. 10 And I fell at his feet to worship him. And he said unto me, See thou do it not: I am thy fellow servant, and of thy brethren that have the testimony of Jesus: worship God: for the testimony of Jesus is the spirit of prophecy."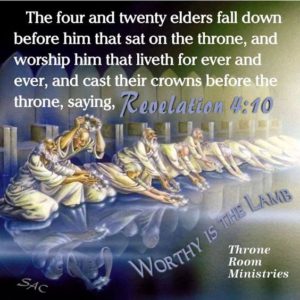 You really need to read all of chapter 19! We will get to it later!
Ok more on verses 5 and 6. I want you to see something here that is so beautiful on our behalf:                                                            1. He loved us;  
2. He washed us from our sins in His own blood; 
3. He has made us Kings and Priests unto God and His Father. The order is perfect and beautiful!
You see the order right up front, Jesus Christ had to love us first and then He washed us and makes us kings and priests. Now this is very important that you see that His love is in the present tense, which means that He continues loving those He has washed, that means forever and forever our sins are forgiven, Psalms 103:12 "As far as the east is from the west, so far hath he removed our transgressions from us".  Isn't that something, God has forgiven all who call on His name and believe in there heart Christ died and rose again from the grave, all our sins. Past, present and future.

John 13:1 "Now before the feast of the Passover, when Jesus knew that his hour was come that he should depart out of this world unto the Father, having loved his own which were in the world, he loved them unto the end."
It's hard to understand such love, when we read in Ephesians 3:17-19 "That Christ may dwell in your hearts by faith; that ye, being rooted and grounded in love, 18 May be able to comprehend with all saints what is the breadth, and length, and depth, and height; 19 And to know the love of Christ, which passes knowledge, that ye might be filled with all the fulness of God."                                         You see my friends His love is forever!!!
Here's what it all boils down to:                                                                                                                                                                                                                                                                              
1. The love that Jesus Christ has given us, us meaning those that have been born again by His blood and by His grace we are saved, our everyday life should reflect the love of God to everyone we come in contact with. Remember Christ Himself said in (John 13:34-35) "A new commandment I give unto you, That ye love one another; as I have loved you, that ye also love one another. 35 By this shall all men know that ye are my disciples, if ye have love one to another".
2. He has washed us in His blood to everlasting life. This is a fact of the Gospel of Jesus Christ, that when we get saved we are no longer our own for we have been bought with a price as we read in 1st Corinthians 3:16 (Know ye not that ye are the temple of God, and that the Spirit of God dwelleth in you?) 1st Corinthians  6:19-20 (What? know ye not that your body is the temple of the Holy Ghost which is in you, which ye have of God, and ye are not your own? 20 For ye are bought with a price: therefore glorify God in your body, and in your spirit, which are God's) Romans 8:9-10 But ye are not in the flesh, but in the Spirit, if so be that the Spirit of God dwell in you. Now if any man have not the Spirit of Christ, he is none of his. 10 And if Christ be in you, the body is dead because of sin; but the Spirit is life because of righteousness.
And finally just a cherry on top I want us to remember what Paul said in Titus 3:5 ( Not by works of righteousness which we have done, but according to His mercy He saved us, by the washing of regeneration, and renewing of the Holy Ghost)
That means when we trust in the merits of the shed blood of Jesus Christ our sins are gone! 
Psalm 103:11-12  "11 For as the heaven is high above the earth, so great is His mercy toward them that fear Him. 12 As far as the east is from the west, so far hath He removed our transgressions from us".
One more real quick; Micah 44:22 "He will turn again, He will have compassion upon us; He will subdue our iniquities; and thou will cast all their sins into the depths of the sea".
To wrap it all up with this: 2 Corinthians 6:2 (For He says, I have heard you in a time accepted, and in the day of salvation have I Succumb thee: behold, now is the accepted time; behold, now is the day of salvation.) 
To the lost man and woman who may not be sure of your eternal destination, who may say I don't believe in God, (YOU WILL) you may say your not ready to trust in Christ remember that tomorrow never comes, don't buy into the lie of the devil who keeps telling you to put it off one more day there's always tomorrow there's not. Because as it says right up there (behold, now is the accepted time; behold, now is the day of salvation.) 
REMEMBER IT'S UP TO YOU!
——->THERE'S NOT!
COMING SOON TO ALL THE NATIONS OF THE WORLD!
MAN HAS BEEN TRYING TO FIGURE OUT WHO THE ANTICHRIST IS, NOBODY KNOWS BUT
GOD!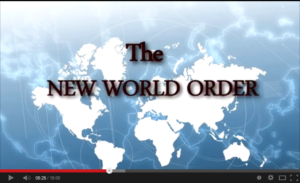 VERSE 7
Behold, He comes with clouds and every eye shall see Him, and they also which pierced Him: and all kindreds of the earth shall wail because of Him. Even so, Amen.
Oh what a day is coming when the Son of man, the bright and morning Star, the God of Glory, the Savior of the world comes back to the very world that He created the world that hated Him and crucified Him and rejected His eternal LOVE, now in that moment all of heaven has been waiting for since it's beginning  unfolds and just as those two angels told the disciples there on Mount Carmel: 
Acts 1:6-12
"6 When they therefore were come together, they asked of him, saying, Lord, wilt thou at this time restore again the kingdom to Israel? 7 And he said unto them, It is not for you to know the times or the seasons, which the Father hath put in his own power. 8 But ye shall receive power, after that the Holy Ghost is come upon you: and ye shall be witnesses unto me both in Jerusalem, and in all Judaea, and in Samaria, and unto the uttermost part of the earth. 9 And when he had spoken these things, while they beheld, he was taken up; and a cloud received him out of their sight.  10 And while they looked stedfastly toward heaven as he went up, behold, two men stood by them in white apparel; 11 Which also said, Ye men of Galilee, why stand ye gazing up into heaven? this same Jesus, which is taken up from you into heaven, shall so come in like manner as ye have seen him go into heaven. 12 Then returned they unto Jerusalem from the mount called Olivet, which is from Jerusalem a sabbath day's journey".
  And here we are still waiting, still praying, come Lord Jesus, patiently looking for Jesus to return and take His children home. And in this great book of Revelation we read and see the final conflict between Satan and God and Praise the Lord God wins, Amen!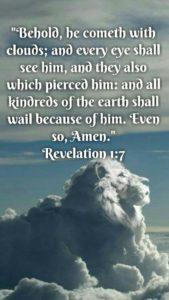 This is it, this verse 7, it is announcing to the world the Lord's return to this earth amen. When you read that every eye sees Him, this is why this great event is the "Revealing" or the "Revelation" of our Lord and Savior Jesus Christ. And all of this is going to happen when He comes in (Revelation 19:11-16) as the King of Kings and Lord of Lord. 
(Rev. 19:11 And I saw heaven opened, and behold a white horse; and he that sat upon him was called Faithful and True, and in righteousness he doth judge and make war.12 His eyes were as a flame of fire, and on his head were many crowns; and he had a name written, that no man knew, but he himself.13 And he was clothed with a vesture dipped in blood: and his name is called The Word of God.14 And the armies which were in heaven followed him upon white horses, clothed in fine linen, white and clean.15 And out of his mouth goes a sharp sword, that with it he should smite the nations: and he shall rule them with a rod of iron: and he treads the winepress of the fierceness and wrath of Almighty God.16 And he hath on his vesture and on his thigh a name written, KING OF KINGS, AND LORD OF LORDS.)
Remember the text is actually a preview of what happens when He comes/returns with His saints at the Revelation. 
What a moment in time and all eternity when God finally takes back the earth and all it's habitants!
Matthew 24:27  For as the lightning cometh out of the east, and shines even unto the west; so shall also the coming of the Son of man be.
Every eye including the nation of Israelites-this is a special group- "Zechariah 12:10: "And I will pour upon the house of David, and upon the inhabitants of Jerusalem, the spirit of grace and of supplications: and they shall look upon me whom they have pierced, and they shall mourn for him, as one mourned for his only son, and shall be in bitterness for him, as one that is in bitterness for his firstborn".
You also see here when He comes in power and great glory to destroy the nations it says " all kindreds of the earth shall wail because of Him"
And this is because when He comes back for Judgement that no one will escape! 
Jude verse 14                                                                                                                                                                                                                   And Enoch also, the seventh from Adam, prophesied of these, saying, Behold, the Lord cometh with ten thousands of his saints, 15 To execute judgment upon all, and to convince all that are ungodly among them of all their ungodly deeds which they have ungodly committed, and of all their hard speeches which ungodly sinners have spoken against him.
Then He cries out "AMEN and AMEN"          "He is coming!"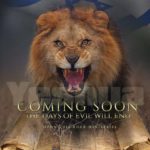 VERSE  8
I am Alpha and Omega, the beginning and the ending, saith the Lord, which is, and which was, and which is to come, the Almighty.
Here we have Christ as the eternal God. Alpha and Omega which are the beginning and ending letters of the Greek alphabet. What Christ is saying is simply "I am the beginning and the ending of all things" there is no beginning with Christ and there is no end to Christ He is Eternal, simply saying I Am that I Am!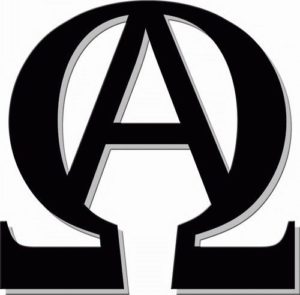 John 1:1-5   1 In the beginning was the Word, and the Word was with God, and the Word was God. 2 The same was in the beginning with God. 3 All things were made by him; and without him was not any thing made that was made. 4 In him was life; and the life was the light of men. 5  And the light shined in darkness; and the darkness comprehended it not.
Colossians 1:16-19:  16For by him were all things created, that are in heaven, and that are in earth, visible and invisible, whether they be thrones, or dominions, or principalities, or powers: all things were created by him, and for him:
17 And he is before all things, and by him all things consist.
18 And he is the head of the body, the church: who is the beginning, the firstborn from the dead; that in all things he might have the preeminence.19 For it pleased the Father that in him should all fulness dwell;
Hebrews 1:3 Who being the brightness of his glory, and the express image of his person, and upholding all things by the word of his power, when he had by himself purged our sins, sat down on the right hand of the Majesty on high;
Ephesians 1:10That in the dispensation of the fulness of times he might gather together in one all things in Christ, both which are in heaven, and which are on earth; even in him:
HE IS THE ETERNAL GOD!
The Father, Son and the Holy Spirit!
I John 5:7
"For there are three that bear record in heaven, the Father, the Word, and the Holy Spirit: and these three are one".
This is for my Pentecostal brothers and sisters!
(The Father, Son and the Holy Ghost)!
VERSE 9
Vs 9 "I John, who also am your brother, and companion in tribulation, and in the kingdom and patience of Jesus Christ, was in the isle that is called Patmos, for the word of God, and for the testimony of Jesus Christ."
He is effectively in the Alcatraz of the day, out on the Isle of Patmos, and verse 9 tells us he is there 'for the testimony of Jesus', 'for the word of God, and for the testimony of Jesus Christ'…
Here we have the realization that is setting in with the Apostle John, he's thinking I'm getting old now and has suffered a lot as a matter of fact they had boiled John in oil before putting him on the isle of Patmos trying to kill him, but it wasn't his time to go. But as you read his statement John wants no praise from men because of his suffering. We read here that John identifies himself as a brother in Christ and he knows that know one has suffered like his Savior Jesus Christ, and that his suffering was nothing compared to Christ, but he is happy to be able to suffer as a Christian and be identified with Christ in his suffering. What an amazing story to think of how we complain over the smallest matters and yet these men and women died for their faith in Christ.
If you remember in the book of John chapter 16:33 "These things I have spoken unto you, that in me ye might have peace. In the world ye shall have tribulation: but be of good cheer; I have overcome the world."
And in John 15:18-20 "If the world hate you, ye know that it hated me before it hated you. 19 If ye were of the world, the world would love his own: but because ye are not of the world, but I have chosen you out of the world, therefore the world hates you. 20 Remember the word that I said unto you, The servant is not greater than his lord. If they have persecuted me, they will also persecute you; if they have kept my saying, they will keep yours also."
John was exiled in an effort by the authorities to silence him. He was there because of the word of God, and the testimony of Jesus Christ – but what was the result? They wanted to shut him up, but there on that island he is given the greatest revelation of Jesus Christ ever! That ought to be an encouragement to all our hearts, let me ask you was John discouraged a little out on that island? I'm sure, as a human with a nature like ours, he was. Was he despairing? Well, I don't know about that, but I'm sure he was near to it. He probably thought at times that his ministry was over, and his usefulness for God was behind him – but little did he know that the best was yet to be. The pinnacle and the climax of his whole ministry was ahead of him. Can I say to you, discouraged servant of the Lord: that is always the case for the saints of God. No matter what you have experienced in your past, and no matter how useless you feel you are in the present, the best is always yet to be – even if that is death itself. Things can only get better for the people of God!
Verse 10
"I was in the Spirit on the Lord's day, and heard behind me a great voice, as of a trumpet"
We are now going to enter into the revelation experience with John and we are going to see firsthand everything that is unfolding through the rest of the book. 
Doctor Joseph A. Seiss He said that John was carried forward through the centuries until he saw a vision of the great and terrible day of the Lord—the Tribulation hour. But most scholars believe that the phrase "on the Lord's day," is talking about the first day of the week, Sunday. At any rate John heard the voice of Jesus as a trumpet loud and distinct and the one he loved on earth is now telling him about the future, Amen!
And we also notice that John uses the expression I was in the spirit on the Lord's day, this is exactly how the Revelation of Jesus Christ was given to him, listen my brothers and sisters in Christ even today if we are really going to get anything from God it will be through the Holy Spirit and the fuller we are of God the more He will give us, in other words, we need to be near to hear. Remember what the Psalmist said, when he said:
Psalms 25:14 "

The secret of the LORD is with them that fear him; and he will shew them his covenant".    
 

John 8:12 "Then spoke Jesus again unto them, saying, I am the light of the world: he that follows me shall not walk in darkness, but shall have the light of life." 
 1 John 1:7 " But if we walk in the light, as he is in the light, we have fellowship one with another, and the blood of Jesus Christ his Son cleanses us from all sin".
In the words of James 4:7-9  "Submit yourselves therefore to God. Resist the devil, and he will flee from you.
8 Draw nigh to God, and he will draw nigh to you. Cleanse your hands, ye sinners; and purify your hearts, ye double minded. 9 Be afflicted, and mourn, and weep: let your laughter be turned to mourning, and your joy to heaviness.
10 Humble yourselves in the sight of the Lord, and he shall lift you up".
So what am I saying? If you want a relationship with God and want His blessings you have got to get to know Him personally, and most of all spiritually!! Can I ask you a personal question here: Do you LOVE GOD? If you said yes how much time do you spend with Him and if you said no why not?
Verse 11
"Saying, I am Alpha and Omega, the first and the last: and, What you see, write in a book, and send it unto the seven churches which are in Asia; unto Ephesus, and unto Smyrna, and unto Pergamos, and unto Thyatira, and unto Sardis, and unto Philadelphia, and unto Laodicea".
 

As we see here the term Alpha and Omega are the titles that we have discussed in verse number 8. Verse 11 now pictures the eternal Christ giving His servant John concerning the seven churches mentioned in verse 4.
Then John says this in verse 12
"And I turned to see the voice that spoke with me. And being turned, I saw seven golden candlesticks;"
Now verse 12 tells us that John turned to see the voice, this is different! A person doesn't normally "see a voice"and even before he sees the Lord Jesus, he sees the seven churches of Asia Minor. Now he sees them as lampstands, how do I know that these lampstands are the seven churches? Well, He gives us the interpretation in verse 20, if you look down, after describing the mystery of the seven stars He says at the end that: 'the seven candlesticks which you  saw are the seven churches'.
Remember in Matthew 5:14-16 "14 Ye are the light of the world. A city that is set on an hill cannot be hid.
15 Neither do men light a candle, and put it under a bushel, but on a candlestick; and it giveth light unto all that are in the house.16 Let your light so shine before men, that they may see your good works, and glorify your Father which is in heaven".
"Now, of course, note in verse 13 that the focal point of this vision is not so much the seven churches, but Christ in the midst of the church – He is the focal point of the vision. The Spirit of God wants these seven churches of Asia Minor to recognize the One who is in their midst.
VERSE 13
JESUS CHRIST GREAT HIGH PRIEST
13 "And in the midst of the seven candlesticks one like unto the Son of man, clothed with a garment down to the foot, and girt about the paps with a golden girdle".
Now before we look at the depiction of Him, let's consider why it is that the Holy Spirit uses this figure of a lampstand for each church. Some of you may be familiar that in the Old Testament in the Tabernacle, the tent of meeting, and in the Temple stood a lampstand – rather a candlestick might be a more accurate description, here is a picture of one.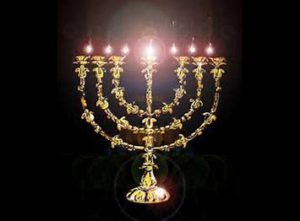 Incidentally, I believe is the one being prepared for the new Temple in Jerusalem. It's already finished! But this is a menorah, which is one lampstand with seven candles on it, seven lights. In the Old Testament this was always a symbol for Israel's national testimony for God on the earth, they were His chosen Old Testament people to bear witness and shine the light of God unto the Gentile world nations. Of course Old Testament history shows us, as we see in 2 Chronicles 36, that they failed so miserably in bearing testimony to God that that menorah was removed to Babylon. Now we know that there is a day yet to come, according to Zechariah 4, when the testimony will be restored to Israel, and we see that menorah again in Zechariah 4, and that will be fulfilled in the millennial reign of Christ on the earth for a thousand years.
Here's a second practical application: Christ, just as He is in this vision, today is in the midst of His church. Now let me ask you: do you believe that? Do you believe that Christ is here, now? He said: 'Lo, I am with you always, even unto the end of the age'. He said: 'I will not leave you comfortless, orphans, I will come to you'. He said: 'Where two or three are gathered in my name, there am I in the midst'. That is a truth that should revolutionize our gatherings as Christians: that Christ is still in our midst!
Here's a third practical application of the lampstand: please note that there is nothing between the Lord Jesus and each individual lampstand. Let me be more specific: there is no agency, there are no hierarchies, no organizations – each of these lampstands are autonomous, they are self-governing, and the only thing that unites them in common is their relationship with Christ. I believe that's the way it should be. No denominations, no churches gathering concerning particular interpretations, but just in their relationship to Christ. That's the way it was in the beginning, and I believe it's the way it should be today. Even though my wife I go to Southern Baptist Church that I love with all my heart,
Hebrews 10:23-25:
"10: 23 Let us hold fast the profession of our faith without wavering; (for he is faithful that promised;)24 And let us consider one another to provoke unto love and to good works:25 Not forsaking the assembling of ourselves together, as the manner of some is; but exhorting one another: and so much the more, as ye see the day approaching"
We have to remember John has not seen Jesus for nearly 60 years, and now He sees the Lord Himself in the midst of the 7 golden candlesticks, Christ Himself is in the middle of the Churches, clothed with the garments of the Old Testament high priest because He has risen from the dead and now He is in heaven the abode of God doing what God does finishing up His work He started in the beginning Amen! 
It doesn't get any better then this!!
In Hebrews 7:24-28
"But this man, because he continues ever, hath an unchangeable priesthood. 25 Wherefore he is able also to save them to the uttermost that come unto God by him, seeing he ever lives to make intercession for them. 26 For such an high priest became us, who is holy, harmless, undefiled, separate from sinners, and made higher than the heavens; 27 Who needs not daily, as those high priests, to offer up sacrifice, first for his own sins, and then for the people's: for this he did once, when he offered up himself. 28 For the law makes men high priests which have infirmity; but the word of the oath, which was since the law, makes the Son, who is consecrated for evermore.
And again in Hebrews 4:14-16
"Seeing then that we have a great high priest, that is passed into the heavens, Jesus the Son of God, let us hold fast our profession. 15 For we have not an high priest which cannot be touched with the feeling of our infirmities; but was in all points tempted like as we are, yet without sin.16 Let us therefore come boldly unto the throne of grace, that we may obtain mercy, and find grace to help in time of need."
How about some Old Testament looks at our Lord?
Daniel chapter 7, and you'll see right away the similarity of the description given here of 'a Son of man' – Daniel 7:13: 'I saw in the night visions, and, behold, one like the Son of man came with the clouds of heaven, and came to the Ancient of days, and they brought him near before him'. Now if you go back to verse 9 there is a depiction of God: 'I beheld till the thrones were cast down, and the Ancient of days', that is God, 'did sit, whose garment was white as snow, and the hair of his head like the pure wool: his throne was like the fiery flame, and his wheels as burning fire'.
Now go to chapter 10 of Daniel and verse 5: "Then I lifted up mine eyes, and looked, and behold a certain man clothed in linen, whose loins were girded with fine gold of Uphaz: His body also was like the beryl, and his face as the appearance of lightning, and his eyes as lamps of fire, and his arms and his feet like in color to polished brass, and the voice of his words like the voice of a multitude'. This is a depiction of not only the Ancient of days who is God, but a Son of man who is always within the Scriptures, in the book of Ezekiel and the book of Daniel and other prophetic apocalyptic books, the One who would come – not just speaking of Christ's humanity, but speaking of His messianic identity. He would be the prophesied One!"
Please note something different here in Revelation, Jesus Christ is not just the High Priest He is the Judge as well, so that makes Him the "High Priest Judge! This is a very important title and only the King of Kings and the Lord of Lords can have it!
Prophet, Priest and King! Finally at the end of it all Christ is going to take back the earth from Satan and his minions and He will rule with a rod of iron and with absolute authority and God the Father will hand Him the deed to the earth and Jesus shall reign for 1000 years and then for all eternity, Amen!    
And then finally I want us to look in Matthew 17:1-6:
"And after six days Jesus takes Peter, James, and John his brother, and brings them up into an high mountain apart, 2 And was transfigured before them: and his face did shine as the sun, and his raiment was white as the light. 3 And, behold, there appeared unto them Moses and Elias talking with him. 4 Then answered Peter, and said unto Jesus, Lord, it is good for us to be here: if thou wilt, let us make here three tabernacles; one for thee, and one for Moses, and one for Elias.5 While he yet spoke, behold, a bright cloud overshadowed them: and behold a voice out of the cloud, which said, This is my beloved Son, in whom I am well pleased; hear ye him."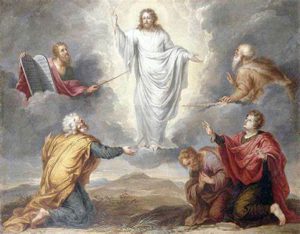 You see John would have witnessed before that as the Lord Jesus was transfigured before them, His face did shine as the sun, and His garment was white as light. That speaks of Christ's holiness, the white purity of the Son of Man – He is God, for only God is truly holy.
VERSE 14
"His head and His

hairs

were white like wool, as white as snow; and His eyes were as a flame of fire"
  I want us to look in the book of Daniel, this great Prophet was shown the Glory of our God and Savior  Jesus Christ. In the book of Daniel in the seventh chapter we read of the Ancient of Days: Daniel 7:9-13
"9 I beheld till the thrones were cast down, and the Ancient of days did sit, whose garment was white as snow, and the hair of his head like the pure wool: his throne was like the fiery flame, and his wheels as burning fire.10 A fiery stream issued and came forth from before him: thousand thousands ministered unto him, and ten thousand times ten thousand stood before him: the judgment was set, and the books were opened.11 I beheld then because of the voice of the great words which the horn spake: I beheld even till the beast was slain, and his body destroyed, and given to the burning flame.12 As concerning the rest of the beasts, they had their dominion taken away: yet their lives were prolonged for a season and time.13 I saw in the night visions, and, behold, one like the Son of man came with the clouds of heaven, and came to the Ancient of days, and they brought him near before him".
This is a a perfect picture of God as the omniscience God the Holy God able to see through every mans heart and knows our sins He is a righteous God and cannot tolerate sin. But I'm so glad that He also died for our sins on a old rugged cross almost two thousand years ago and because He did we can have life more abundantly John 10:10. Now that is great news I don't care what you say! 
And as we see Him in His glory sitting on His throne I reminded of Isaiah chapter 6 where Isaiah sees the Lord high and lifted up.
1. In the year that king Uzziah died I saw also the Lord sitting upon a throne, high and lifted up, and his train filled the temple. 2 Above it stood the seraphims: each one had six wings; with twain he covered his face, and with twain he covered his feet, and with twain he did fly. 3 And one cried unto another, and said, Holy, holy, holy, is the LORD of hosts: the whole earth is full of his glory. 4 And the posts of the door moved at the voice of him that cried, and the house was filled with smoke. 5 Then said I, Woe is me! for I am undone; because I am a man of unclean lips, and I dwell in the midst of a people of unclean lips: for mine eyes have seen the King, the LORD of hosts.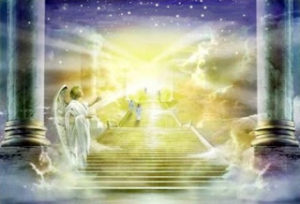 Please remember that He is God and God is absolutely Holy!
Remember what He told Moses Exodus 3 burning bush:
And when the LORD saw that he turned aside to see, God called unto him out of the midst of the bush, and said, Moses, Moses. And he said, Here am I. 5 And he said, Draw not nigh hither: put off thy shoes from off thy feet, for the place whereon thou stand is holy ground.
Wow can you only imagine what it must of been like to stand in the presence of God and hear His voice, my oh my,,just think my friend one day I will stand before Him and I will bow my unworthy head and I will cry out, thank you Lord for  dying for me that I might live eternally with You in that Great City of God oh yea it's going to be a wonderful day when all His children are called home, I can only imagine Amen!
VERSE 15
15

And his feet like unto fine brass, as if they burned in a furnace; and his voice as the sound of many waters.
In this verse we see Christ's feet pictured as Judgement and how it relates to the events that are going to take place when He returns to earth in chapters 19 and 20. 
Remember "His voice as many waters" also depicts judgement. The Bible uses the word Judgment 408 times way to many to list here, but if you do a word study on the word Judgment it is almost always bad. But then their are good ones too. The only Judgment you absolutely do not want to be at is the White Throne Judgment, it is in Revelation 20:11-15
11″And I saw a great white throne, and him that sat on it, from whose face the earth and the heaven fled away; and there was found no place for them. 12And I saw the dead, small and great, stand before God; and the books were opened: and another book was opened, which is the book of life: and the dead were judged out of those things which were written in the books, according to their works. 13And the sea gave up the dead which were in it; and death and hell delivered up the dead which were in them: and they were judged every man according to their works. 14And death and hell were cast into the lake of fire. This is the second death. 15And whosoever was not found written in the book of life was cast into the lake of fire".
This is one that you want to miss!
                                                                                                VERSE 16 
"And he had in his right hand seven stars: and out of his mouth went a sharp two-edged sword: and his countenance was as the sun shines in his strength".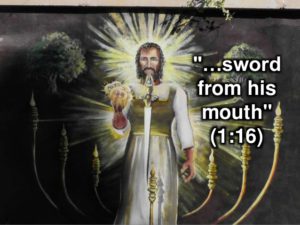 I want us to look in His right hand, wow it's seven stars. We must always remember the right hand is of His favor and His protection. Then when we read down in verse 20 of chapter 1 Christ tells us exactly what these seven stars represent!
Revelation 1:20: "The mystery of the seven stars which thou saw in my right hand, and the seven golden candlesticks. The seven stars are the angels of the seven churches: and the seven candlesticks which thou saw are the seven churches"
So right here Christ Himself makes it perfectly clear that these stars are seven angels that He has put in charge of the seven churches. So what does all this mean? It means that Jesus Christ Himself is totally in charge and in control of the Churches. Remember in the book of  Matthew in the 16 chapter and in verse 18 Jesus said He was going to build His church and the gates of hell would not prevail against it!
You see all the way through the bible their are references to angels, they have many different jobs and we cannot dismiss the fact they we even entertain them unaware it says in Hebrews 13:2 Be not forgetful to entertain strangers: for thereby some have entertained angels unawares.