.
Revelation of Jesus Christ,
Chapter 1:7 "Behold, He comes with clouds; and every eye shall see Him, and they also which pierced Him: and all kindreds of the earth shall wail because of Him. Even so, Amen". The book of Revelation is not the revelation of John, it is the Revelation of Jesus Christ. Revelation comes from the Greek word "apokalupsis" and it means "an unveiling or uncovering" and even the word "manifestation" could be used to describe the Revelation. But the bottom line is this, the book of Revelation is this "the appearing, unveiling of Jesus Christ" Revelation 1:1″The Revelation of Jesus Christ, which God gave unto Him, to show unto His servants things which must shortly come to pass; and He sent and signified it by His angel unto His servant John":
And so in the very first chapter vs.19 John is told to: "Write the things which you have seen, and the things which are, and the things which shall be hereafter;" Folks here is the purpose of the writing of Revelation it's the culmination of Bible prophecy, this is where all the prophecies of all the ages come together and this is where we see the Jew, Gentile and the Church of our Lord and Saviour finally come to a place in eternity and the plan of God wrapped up, I mean completed!
The Blessings for reading and hearing the words of Revelation
Rev. 2:3 "Blessed is he that reads, and they that hear the words of this prophecy, and keep those things which are written therein: for the time is at hand". Here we see something that has blessed my heart for the past forty three years, and it is simply he or she that reads the book of Revelation and hears the words and keeps them will receive a blessing. I know that it has blessed me because I realize I will not be going thru the tribulation or the great tribulation, and I have been delivered from the wrath to come. Romans 5:9 " Much more than, being now justified by His blood, we shall be saved from the wrath through Him". In the book of John 5:24 it tells me this: "Truly, Truly I say unto you, He that hears my word, and believes on Him that sent me, hath everlasting life, and shall not come into condemnation; but is passed from death unto life". WOW!! You see if you want to be blessed read the book of Revelation, we all need a blessing!
End Days Prophecy
Just think how cool it is to be able to read a book and know that you are reading about the FUTURE! Don't we all have a desire to know what's next, where are we headed and what is the End? This is where we can find out, the Bible promises are 100% accurate, and if you have ever read about the bible promises you know it's true, if you search the bible you will be amazed, it talks about the last days events, what's next! In the book of Daniel, Isaiah, Ezekiel, Malachi and Zechariah these are Old Testament books I mean B.C. come on you all, this is where all the answers are at for what's going to happen next in our world. This is what's taking place in Israel today, God's promises are coming to past. In Israel today we see wars and rumors of wars, they want to build on the Temple Mount the Third Temple, this is bible prophecy 101, and it's happening right before our very eyes. I don't know about you but I'm so excited we are living in the last days, you may ask why? Because I believe the bible and I know there is a better day coming. Jesus promised us (His followers) that He was going away John 14:1-6. He told His disciples He was going to prepare a place for them, and one day He's coming back to get them/us! This is great news right here! John 14:3 "And if I go and prepare a place for you, I will come again, and receive you unto myself; that where I am, there ye may be also." I know that nobody knows the day or the hour when Jesus is coming back but the bible says in Matthew 24:36-39 "But about that day or hour no one knows, not even the angels in heaven, nor the Son, but only the Father.37As it was in the days of Noah, so it will be at the coming of the Son of Man.38 or in the days before the flood, people were eating and drinking, marrying and giving in marriage, up to the day Noah entered the ark; 39and they knew nothing about what would happen until the flood came and took them all away. That is how it will be at the coming of the Son of Man.40 Two men will be in the field; one will be taken and the other left. 41 Two women will be grinding with a hand mill; one will be taken and the other left." Sounds like the bible is talking about today, look around you the whole world is going mad and nobody knows what to do! Oh God does and He is going to fix everything one day soon!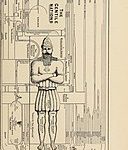 The Seven Churches of Asia!
Because this is where we are at in time and history I want to talk a little about the church age. In Revelation 1:8 Jesus tells John "I am Alpha and Omega, the beginning and the ending, saith the Lord, which is, and which was, and which is to come, the Almighty." Then in verse 11 Jesus says this; " I am Alpha and Omega, the first and the last: and, What thou see, write in a book, and send it unto the seven churches which are in Asia; unto Ephesus, and unto Smyrna, and unto Pergamos, and unto Thyatira, and unto Sardis, and unto Philadelphia, and unto Laodicea". Here we have the message to seven actual churches in Asis Minor and what John sees here is the things which are "Present" and the things which are to come, "Future" now that is what I call really cooool, because not only were these churches present in that day he will describe the future using these churches. So from the day of Pentecost 50 days after the crucifixion till today we have what is called Chuch history! We will explore all of these topics in the days to come.
Wrapping it all up!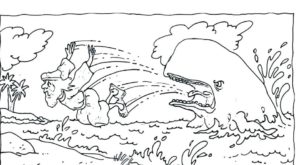 Please don't run from God you won't get away!
The book of Revelation is really broke up into three major parts, it's like a huge jigsaw puzzle that man has been trying to put together for the last two thousand years. You have the things that were, the things that are and the things that are going to come. Past, Present and Future! If you are as excited about studying and knowing and finding out what's next on God's agenda I'm sure we will have a great time together and I hope and pray we will. I completely understand we will not always agree 100% on everything, I've been married for forty years but let's keep the main thing the main thing, I'm not here to argue with you, I'm here so we can look at the facts and come up with a conclusion as much as possible. So with all that said have a Great Day and watch for what's next here at Revelation Revealed!